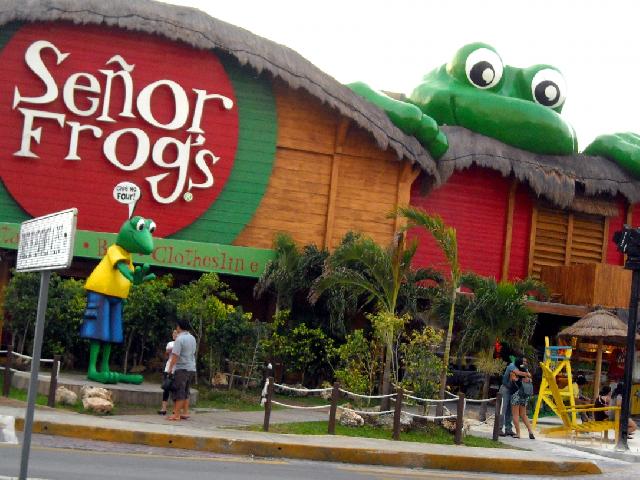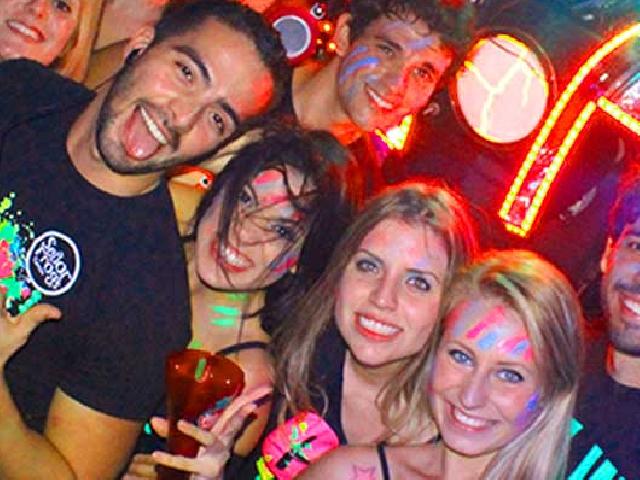 At Senor Frog's you are 100% guaranteed a great time! A jamming dance floor and party atmosphere bring everyone together. Live bands, DJ's, contests and plain craziness is the usual scene. Get a feel for the Sawdust dance floor and a taste for the Cancun Margaritas. This place can get crazy! Then throw in BBQ ribs, homemade bread, reggae bands, popcorn fights, Glow parties, Foam parties, water guns and a water slide that will dump you right into the lagoon. Senor Frog's has it all!
If you've ever been to a Senor Frog's, anywhere around the world, you already know that we're a place where people of all backgrounds hang together, dance, sing and basically act the way they want without worrying about silly rules and regulations.
There philosophy is simple: have fun, let yourself go, and unleash your fiesta!!
Spend Your Spring Break at Senor Frogs – Eventful Parties, Fun Times and Unique Events
The vibrant party atmosphere at Senor Frogs is ideal for a complete and memorable spring break experience. Whether you're traveling with friends, alone or as a couple, you can enjoy a lively scene where everyone is brought together through contests, crazy parties and unique events featuring the most delicious drinks in Cancun.
Have a Fun Time at the Crazy and Unique Senor Frogs Nigh Club
Senor Frogs is all about live bands, DJs and crazy fun times. There's something for everyone here, with visitors being able to enjoy everything from delicious barbecues to water guns, water slides, popcorn fights and fun times at the lagoon. Senor Frogs is a place where everyone, regardless of their background or style can easily hang out and have a great time together. The Saturday STS VIP parties are especially popular here, allowing guests to throw all caution to the wind, break the rules, dance and sing together, and enjoy an open bar till 3:30 AM.
Saturday – STS VIP Party Glow
Have fun, let yourself go. Throw caution to the wind. Do something daring. When you are at Senor Frogs, you are gonna smile -even if we have to hold you down and tickle you. $60 Open Bar – Free w/STS VIP Party Package From 10:30 PM to 3:30 AM