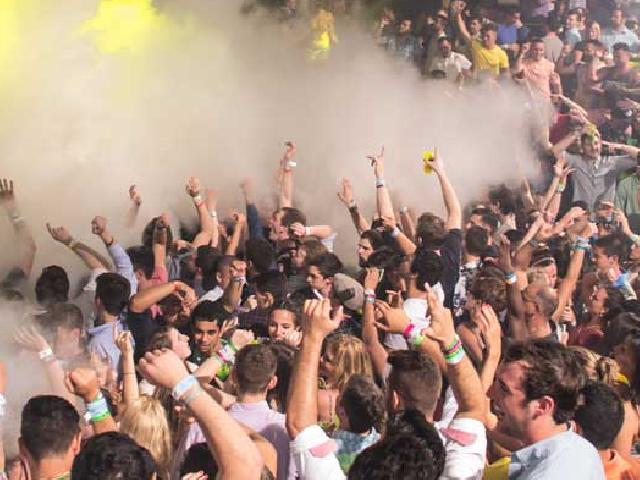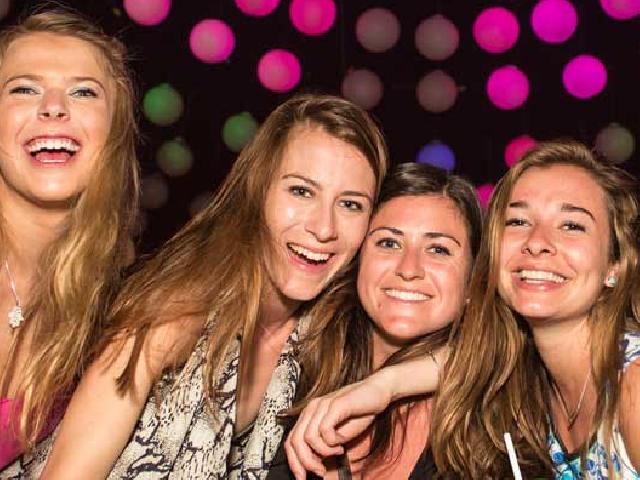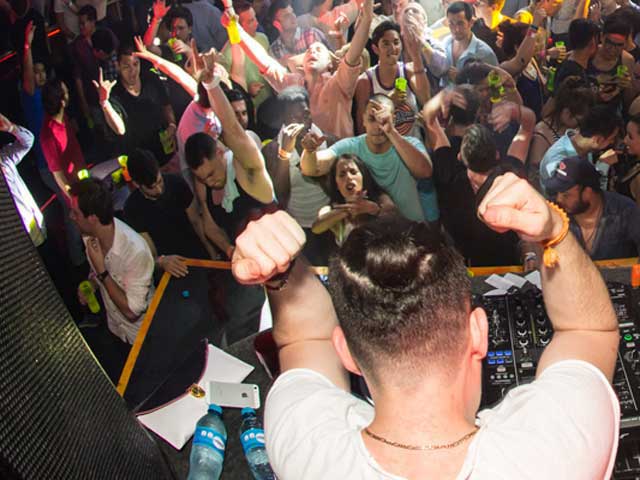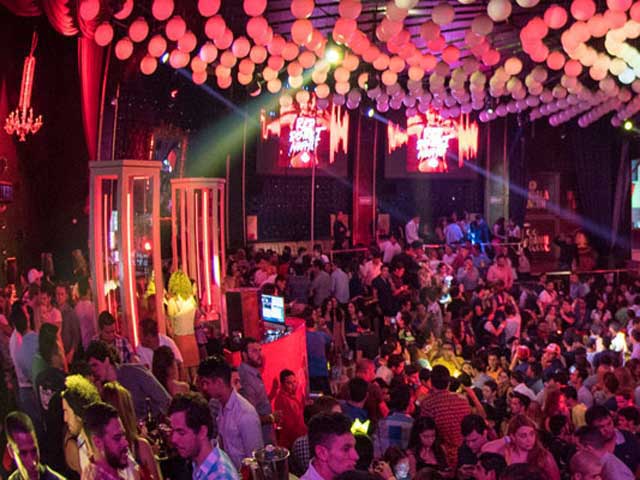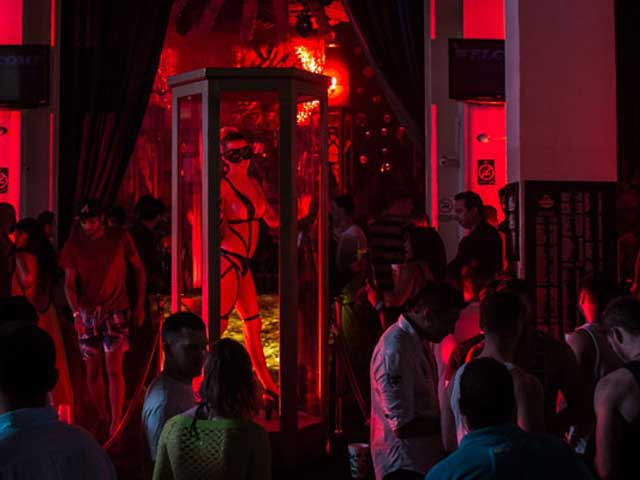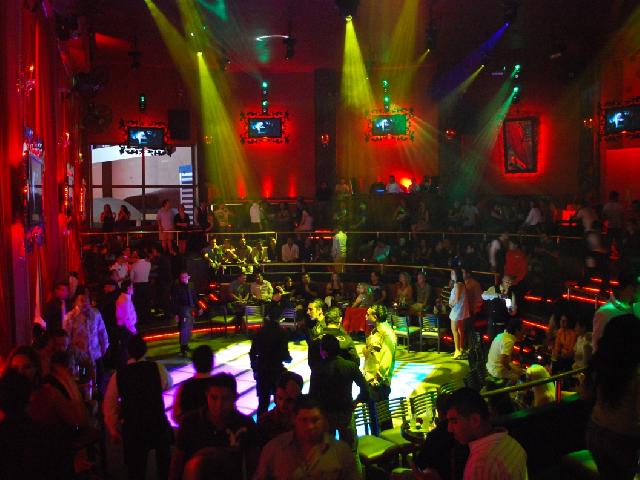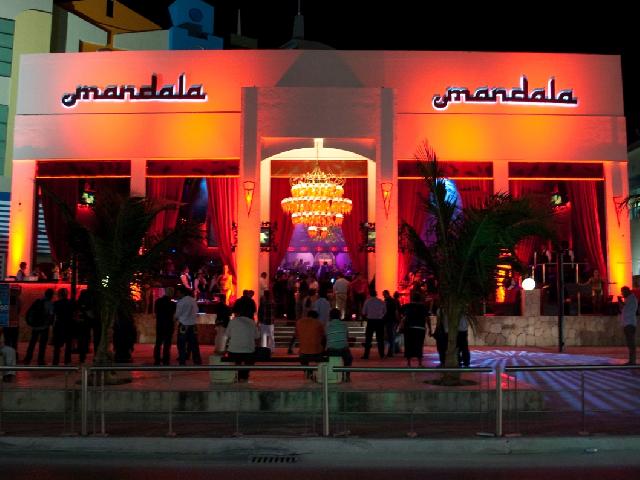 Mandala is a place where the energy stimulates your senses and the wildest times are a result. Elevate your nightlife and experience this multilevel lounge with exquisite Asian decor. This club cranks the vibes with a massive sounds system while catering to the high end with 5 VIP sections. Enter the era of Mexico's newest nightlife. The party never ends here.
This is Cancun's finest and most renowned night club. Conveniently, located in the heart of the party zone and open every day of the week, they will delight you with the best theme parties and music inspiring you to dance the night away. There is no time for stopping, there is no time for thinking, in here they help you forget your troubles, drink, dance, and make new friends.
Their promise is the party never ends.
Explore the Dynamics of Mexican Nightlife by Spending Your Spring Break at the Mandala
With a huge and powerful sound system, delectable Asian décor and 5 VIP sections, the Mandala is the ultimate location for a fun and unique pastime this spring break. Students and young people will love the vibrant atmosphere and lively nightlife at this club, and the party experience, catchy music and open bar will really stimulate your senses.
Lively Parties and VIP Events
The club is located right in the middle of Cancun's party zone, and it is representative of everything that defines Mexico's active and passionate nightlife. New events are organized here every day featuring well-known performers and DJs that will drive the party till dawn. The VIP parties and events feature an open bar from 10:30 PM to 3 AM, and visitors opting for the VIP package can enjoy non-stop drinking and dancing. Most importantly, prices are surprisingly affordable when considering the high class entertainment and vibrant atmosphere of the club.
Sunday – VIP Party Main Event Mardi Gras Featuring Stafford
Check out Stafford Brothers Live!!! Mandala is a place where the energy stimulates your senses. Elevate your nightlife and experience the multilevel lounge with exquisite Asian decor. Mandala cranks the vibes with a massive sounds system and caters to the high end with 5 VIP sections. $70 Open Bar – Free w/STS VIP Party Package From 10:30 PM to 3:00 AM
Sunday – VIP Party Main Event Mardi Gras Featuring ZAXX
Main Event Featuring ZAXX!!! Mandala is a place where the energy stimulates your senses. Elevate your nightlife and experience the multilevel lounge with exquisite Asian decor. Mandala cranks the vibes with a massive sounds system and caters to the high end with 5 VIP sections. $70 Open Bar – Free w/STS VIP Party Package From 10:30 PM to 3:00 AM
Sunday – VIP Main Event Mardi Gras Featuring DZEKO & TORRES
Main Event Featuring DZEKO & TORRES!!! Mandala is a place where the energy stimulates your senses. Elevate your nightlife and experience the multilevel lounge with exquisite Asian decor. Mandala cranks the vibes with a massive sounds system and caters to the high end with 5 VIP sections. $70 Open Bar – Free w/STS VIP Party Package From 10:30 PM to 3:00 AM
Sunday – VIP Party Mardi Gras
Mandala is a place where the energy stimulates your senses. Elevate your nightlife and experience the multilevel lounge with exquisite Asian decor. Mandala cranks the vibes with a massive sounds system and caters to the high end with 5 VIP sections. $70 Open Bar – Free w/STS VIP Party Package From 10:30 PM to 3:00 AM
Sunday – VIP Party
Mandala is a place where the energy stimulates your senses. Elevate your nightlife and experience the multilevel lounge with exquisite Asian decor. Mandala cranks the vibes with a massive sounds system and caters to the high end with 5 VIP sections. $70 Open Bar – Free w/STS VIP Party Package From 10:30 PM to 3:00 AM