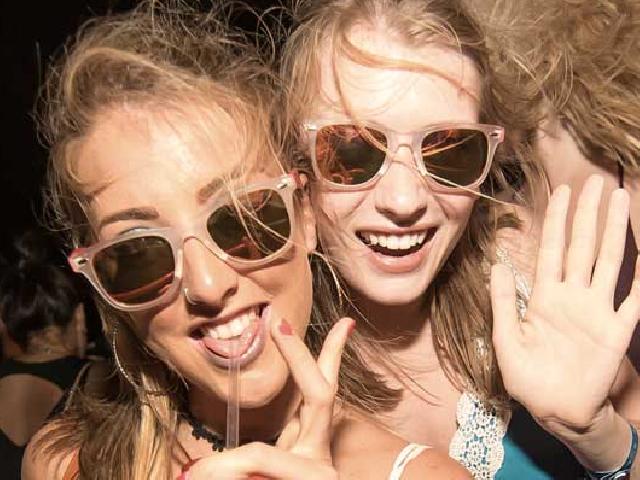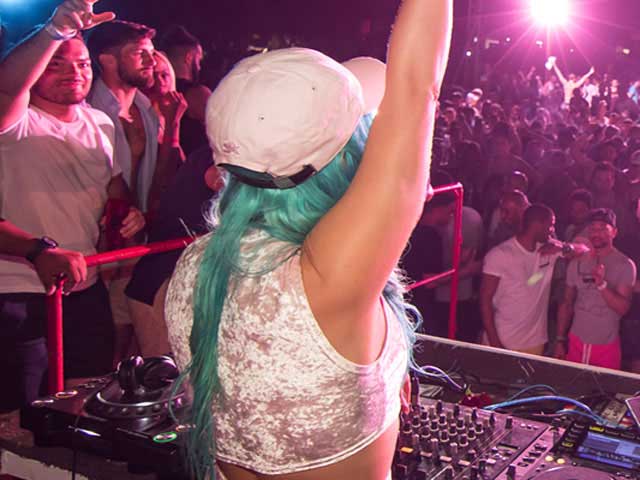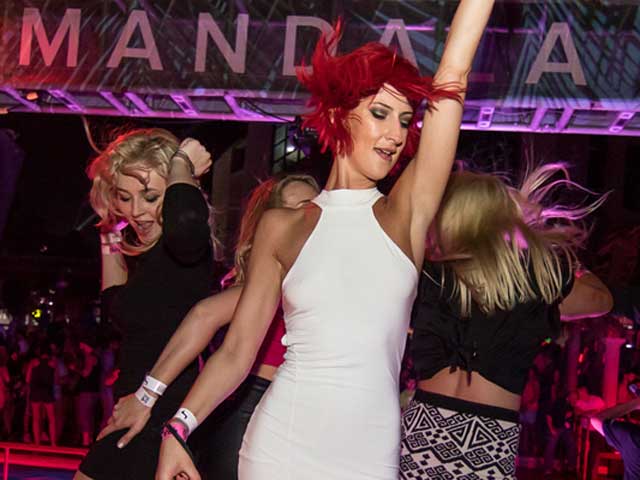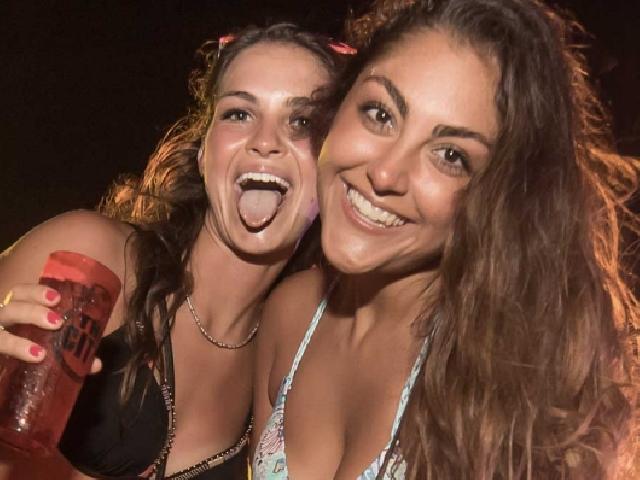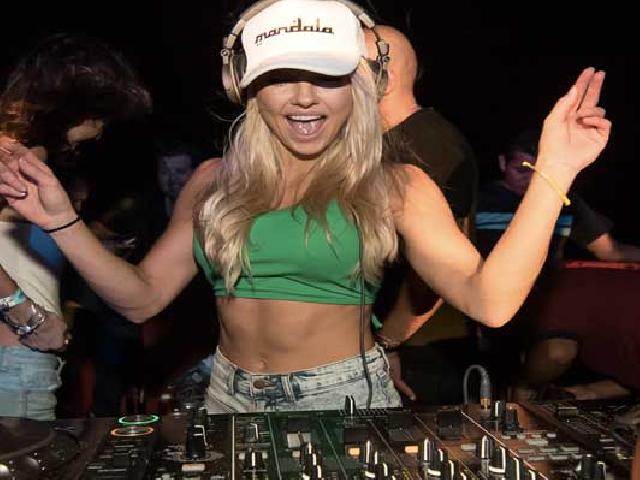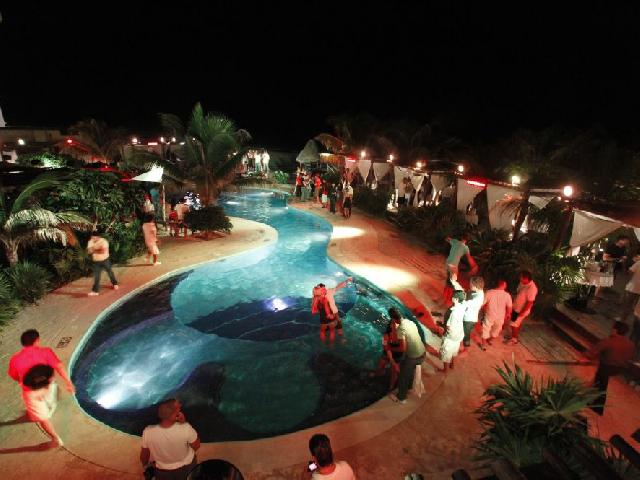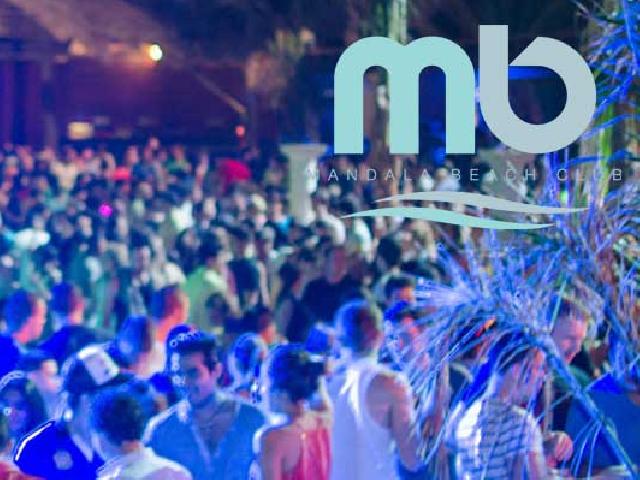 Mandala Beach Club – Cancun
Located steps away from the City nightclub is Mandala Beach Club. Mandala Beach Club has 32 beach cabanas equipped with misting machines and personal sound systems as well as sundeck, restaurant, sushi bar and multilevel swimming pool. This is your perfect set up for a Spring Break beach party!
Spend Your Spring Break at the Mandala – Cancun's Most Popular Beach Club
The Mandala public beach club is one of the hottest places for partying in the Cancun hotel area. Close to home and easily accessible from your hotel or resort, the Mandala offers visitors a chance to unwind at the beach, enjoy lively parties, and stay close to the Cancun party zone for a complete spring break experience.
Enjoy Hot Parties and a Relaxing Time at the Mandala
At the Mandala club, tourists and visitors seeking the best sports for a spring break vacation in Cancun can enjoy comprehensive amenities and a relaxed atmosphere. There are 32 beach cabanas fully equipped with personal sound systems and misting machines, so you and your friends can set your own groove. Also, the restaurant and sushi bar will make sure you don't get hungry while partying hard on the beach, and there's also a multi-level swimming pool and a sundeck. The great thing about the Mandala is that numerous pool parties, beach parties and memorable performances are constantly organized, featuring famous DJs, open bars and unique tropical drinks.
Wednesday – STS VIP Pool Party
The best beach party happens in one place: Mandala Beach. Caribbean Sea, bikinis, tropical drinks and various Djs will make your night unforgettable. Mandala Beach Club has a large stage in front of a swimming with cabanas surrounding the pool deck. Open Bar – Free with STS VIP Part Package From 10:30 PM to 3:30 AM
Wednesday – STS VIP Pool Party Featuring Brooke Evers
STS VIP Pool Party Featuring Brooke Evers. The best beach party happens in one place: Mandala Beach. Caribbean Sea, bikinis, tropical drinks and various Djs will make your night unforgettable. Mandala Beach Club has a large stage in front of a swimming with cabanas surrounding the pool deck. Open Bar – Free with STS VIP Part Package From 10:30 PM to 3:30 AM
Wednesday – STS VIP Pool Party Featuring Tigerlily
The best beach party happens in one place: Mandala Beach Featuring Tigerlily. Caribbean Sea, bikinis, tropical drinks and various Djs will make your night unforgettable. Mandala Beach Club has a large stage in front of a swimming with cabanas surrounding the pool deck. Open Bar – Free with STS VIP Part Package From 10:30 PM to 3:30 AM
Wednesday – STS VIP Pool Party Featuring Live Event Danny Avil
The best beach party happens in one place: Mandala Beach Featuring Live Event Danny Avila. Caribbean Sea, bikinis, tropical drinks and various Djs will make your night unforgettable. Mandala Beach Club has a large stage in front of a swimming with cabanas surrounding the pool deck. Open Bar – Free with STS VIP Part Package From 10:30 PM to 3:30 AM