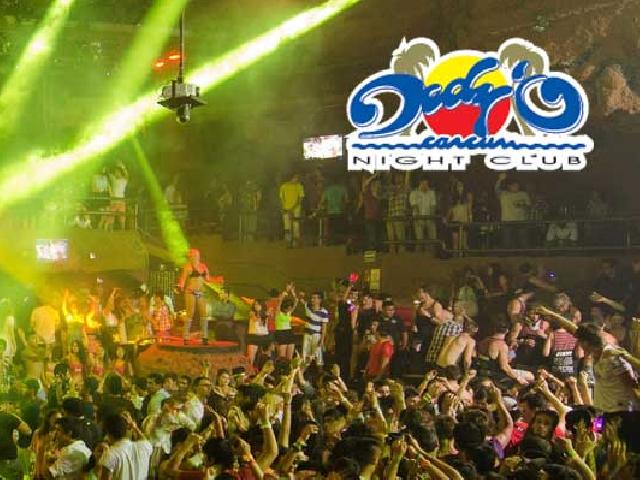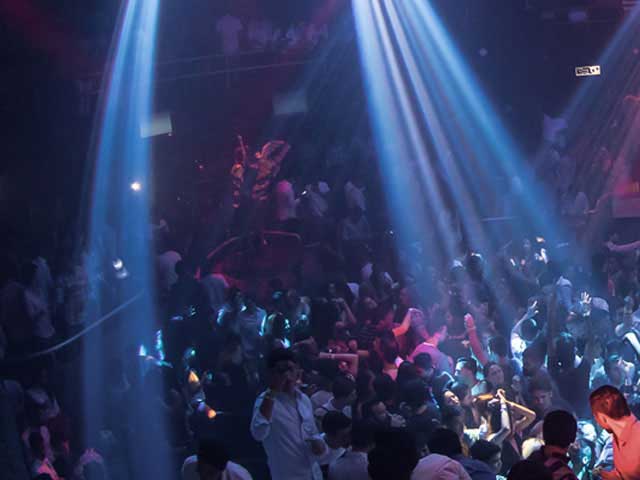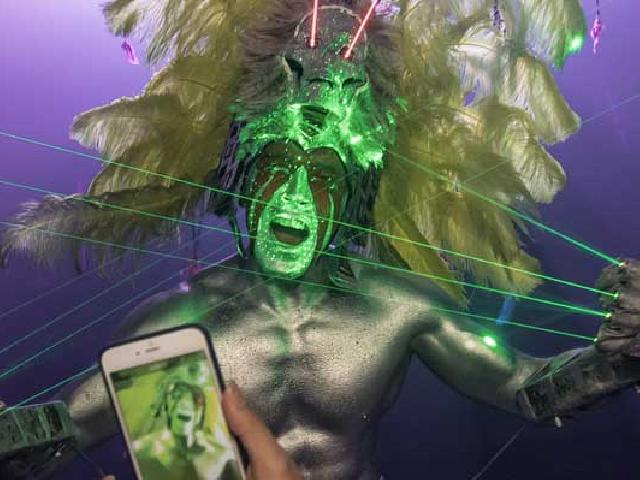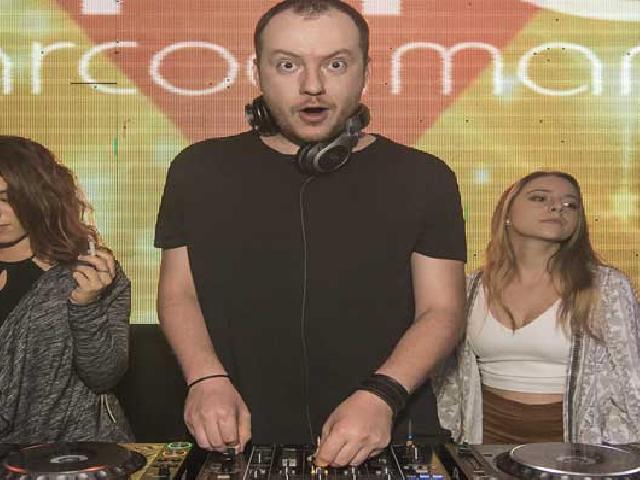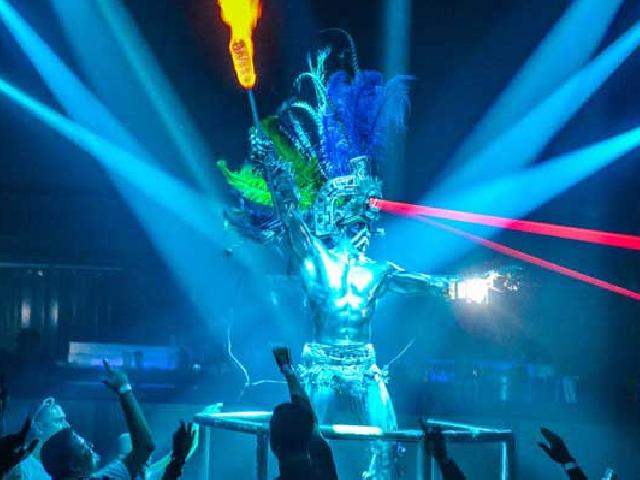 "Get a Nightlife" is their motto so if you're at Dady'O, you know you've got one! Dady'O is known as the techno palace of Cancun. The club is formed like a cave with tiered seating surrounding a large dance floor and stage. Famous for its extensive sound, video and psychedelic light shows, Dady'O was rated one of the top 5 dance clubs world-wide. This club's innovative architecture is based on a mysterious and fascinating cavern. After millions of years, in the deepest trenches of the Caribbean Sea, it emerged in the heart of Cancun, Mexico.
Dady'O, located in the center of the hotel district, is one of the most popular dance clubs in the world and is Cancun nightlife. This club offers a wide range of mash-up, from the 80`s and 90`s to Dance and Hip-Hop. Dady'O features world known DJs, laser shows, special effects, wild parties, bikini contest, the hottest girls, swimsuit contests, themed parties and much much more. What to Expect? Real dancing, hot clubbers, and quality drinks. Dady'O is the hot-spot of Cancun Mexico and is Cancun nightlife.
The Dady'O Spring Break Experience – Great Music Performances, Contests and Laser Shows
Nightlife in Cancun has never been more dynamic and glamorous than at the Dady'O nightclub. This club is known as Cancun's genuine techno palace, and its intricate light shows, sound quality and video effects make it one of the most famous nightclubs in the world.
"Get a Nightlife" at the Dady'O Nightclub
Dady'O is without a doubt a place you and your friends should check out on your next Cancun spring break vacation. The innovative architecture, dynamic laser shows, bikini contests, themed parties and delicious drinks you can enjoy here are second to none, and Dady'O also features a wide range of music styles suited to everyone's taste. You can go retro with 80s and 90s music, or enjoy the newest hits organized by the hottest DJs and Hip-Hop performers of today. The main attraction of this multi-level nightclub is the STS VIP Party Bikini Bash – Cancun's famous bikini bash contest that wows its audience with light shows, hot girls and a great sound system.
Thursday – STS VIP Party Bikini Bash
Enjoy the multi-level club featuring some of the best laser light shows and sound systems in Cancun! STS VIP Party features the famous "Bikini Bash Contest" Open Bar Free w/STS VIP Party Package From 10:00 PM to 3:30 AM